House painters near Framingham
Costa Painting – House Painting near Framingham, are specializing in residential painting and carpentry projects near Framingham
Interior and Exterior Painting
Service of professional painters in the state of Massachusetts.
COSTA Painting Carpentry
Professional Painters and Carpentry
Residential painters
The best painting professionals
House painting services
Why choose us
Costa Painting House Painters provides customers with a full complement of residential painting services throughout the extended Greater Boston Area.  We will repair and paint both contemporary and historic homes and businesses, both inside and out, with beautiful lasting results.
​
Having work done on your home should be a positive experience.  Costa Painting will maintain a clean well-protected work area and leave no residual mess.  Customers can expect an efficient, friendly, non-smoking, highly skilled crew and the peace-of-mind that comes from choosing an established, reputable and dependable painting contractor.
Are you ready to give your home a fresh style and look?
For interior or exterior painting of the house you can count on Costa Painting, we serve Framingham, MA.
Interior House Painting
A high quality paint job can not only help to preserve your home, but it can also help to increase the value of your home.
Exterior House Painting
Costa Painting provides you work professional, qualified crews.  You can be assured that your projects are done right, on time, as promised!
Light House Carpentry
 Costa Painting will patch, repair any damaged areas as needed as well as add crown moldings to rooms to gie it that extra finished look.

Drywall Repair
At Costa Painting we have a team that does the process of recovering and repairing walls and ceilings in drywall, always looking for the best result.
Costa
Painting
is
a
company
that
operates
for
more
than
10
years
in
the
field
of
painting
and
carpentry.
We
do
indoor
and
outdoor
paintings,
and
fine
carpentry
in
houses
in
the
Framingham
region.
Count
on
the
best
painting
professionals
and
renew
your
home
today!
Contact
us
and
learn
more!
Is your house in need of a new painting?
With her, your house is able to win another face, everything looks more beautiful and face again.

With harmonious combinations, small environments are large and larger houses become even more flashy and well decorated. In addition, it is possible to leave them well decorated and cozy.
Choose the best home painting taking into account the style of the décor and the size of your environment. This applies to all rooms of the house, including kitchen, bathroom and outdoor area.
After choosing the best color combination for your home, just count on Costa Painting and our painters to leave your home renovated and cozy.
Give a touch of color to your home!
Some Exterior House Painting Services
Costa Painting House Painting and Joinery Framingham, MA
Costa Painting CP, LLC specializes in residential painting and carpentry projects.
Business services include, but are not limited to, interior painting, exterior painting, light woodwork, and more.
Interior House
WALLS
DECORATIVE
DOORS & BASEBOARDS
STAINING & REFINISHING
CABINETS
Exterior House
WALLS
DECKS
WATERPROOFING
PRESSURE WASHING
Design & Consultation
COLOR SAMPLES
MATERIAL SAMPLES
INTERIOR DESIGN
ONSITE CONSULTATION
We offer the best painting and carpentry service to make your home look like new.
Painters near me
Interior and exterior Painting Services. Find the best interior painters near me. Bedroom, bathroom, kitchen or living room.
Costa Painting connects you with professional house painters. Compare, read reviews and book the best interior and exterior  painting online, in the state of Massachusetts.
WHY CHOOSE Costa Painting?
How about having a completely renovated environment? That is why your home can count on the best in services that Costa Painting offers. Count on our services:
Interior painting: Your home can count on a minimalist environment, even vibrant colors, making the space more valued. The interior painting can even give the feeling of a wider and more open space.
Exterior painting: The exterior of your home with a new look! The entrance to your house can stay clean and renovated and be the highlight among the neighbors! The space is more valued and new with the external painting.
Carpentry: All details renovated! We do fine carpentry services, restoration of frames, handrails, all so that the finishing is perfect.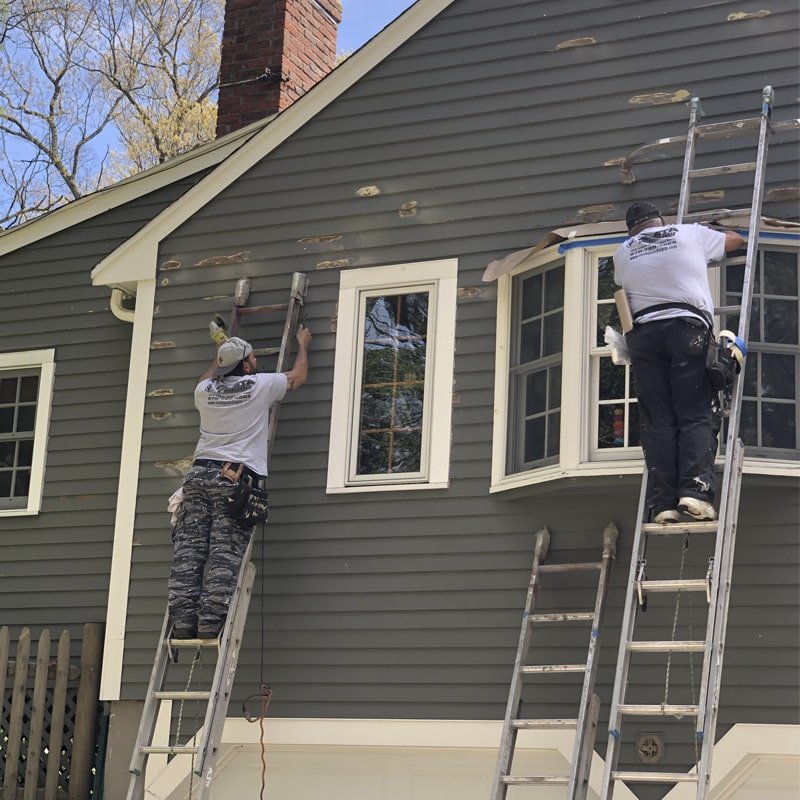 House painters near Framingham
Looking for painters?
Costa Painting CP works with the best painters in the region, high quality painting work to preserve your home.
We service in the state of Massachusetts.
Needham, MA
Hopkinton, MA
Upton, MA
Milford, MA
Sudbury,  MA
Bolton, MA
Millis, MA
Sutton, MA
Southborough, MA
Marlboro, MA
Sudbury, MA
Acton, MA
Maynard, MA
Lincoln, MA
We understand how important your home is to you!
Costa Painting CP
We serve in the state of Massachusetts, doing Interior Painting, Exterior Painting and Carpentry work.
We carry out quality projects and with agility to deliver the best in a short time.
 Costa Painting Google Reviews
Costa Painting was easy to schedule the job and very professional. The friendly crew worked on painting the exterior of our home from 8am to 8pm, each day they picked everything up not to disturb out daily life. Extremely happy with the end result and will definitely use again in a future.
Costa painting did a great job on my house. They beat all the other bids I received and was even able to paint on an expedited time table. I truly appreciated the communication from the company. The owner did a walk through after the job to make sure everything was acceptable. I highly recommend this company for your painting needs.
We emailed Costa Painting on Monday and Leando was out to give us an estimate that very day. Our job was on the smaller side and we were having trouble getting our "usual" painting company to commit to scheduling us. Leandro was understanding and said he had a larger job finishing up that week and he could send someone to take care of our smaller project either Friday or Saturday that week (ended up being Saturday). 
Richard Alfred
2021-11-30
Leandro was very accommodating, professional, and easy to work with. We had a small job and needed it done soon. He fit us into his schedule and got the job done exactly within the time we had agreed. His crew was very good and the finished product, excellent. The clean up was flawless. I look forward to using Costa Painting again for our next project and highly recommend them for whatever painting needs you have. 5 stars well deserved.
I cant say enough good things about Costa Painting. They came on-time, were neat and professional. During a final walk-through, Leandro found some very small issues that I didnt see. He had his guys come back and take care of them. Price was great. They did both exterior and interior jobs for me.
Great team and great work.Would absolutely recommend.
Richard Skaggs
2021-10-30
Costa Painting did an excellent job painting our house exterior recently. A lot of weathered wood had to be replaced and the carpentry looks really good. The Costa team was easy to work with. Touch ups and other minor issues were addressed quickly and effectively. I highly recommend Costa Painting Group.
HIGHLY Recommend Costa Painting. I couldn't be happier with the painting they did on my house! Leonardo and his team were prompt, communicated regularly and did a great job. I absolutely love the new color. The house has never looked so good. They also did some carpentry work. 5 stars for sure.
Costa services exceeded our expectations. Our project consisted of exterior painting of 3 buildings (house, garage/barn, and shed). Window installation, repair/replace clapboard siding and wood trim to pvc trim. Leandro whom is the owner is a true gentleman and treats your home like his own. His attention to detail and thoroughness is second to none! We knew we hired the right company the moment we met Leandro. His team of crews are very professional and extremely nice. They worked long hours and did an amazing job. Joaquin the lead foreman is the nicest man I have ever met. Our home is absolutely beautiful and highly recommend Team Costa!
Iveta Sullivan
2021-10-02
Excellent work, reasonable price, polite workers, Their supervisor was on top of things. They cleaned up afterwards nicely.
We painted our new kitchen, doors, and window panes with Costa Painting. Clean, prompt, prices/quote very honest, unlike some others, did not try to oversell or overcharge us. Professional, knowledgeable, highly recommend.
Fantastic service and best paint job at our house in 28 years. The crew showed up and completed the work when they said and cleaned up every day. This is the most diligent painting team we have seen, very thorough and results show for themselves. Faster too when compared with previous others. Quoting and invoicing online was very convenient. Price is competitive; Leandro and his team are a pleasure to deal with and super nice, real pros. Highly recommended.
Leandro was very responsive to the inquiry and made a prompt bid. He handed the job to his team due to some medical issues, and the foreman was just as communicative. The team was on time, professional and did the job efficiently. I'm very happy with this contractor and would hire him again.