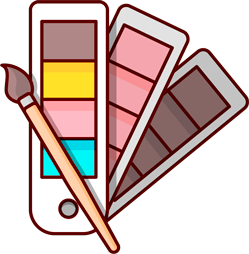 Your home is your greatest investment. Protect it.
A high quality paint job can not only help to preserve your home, but it can also help to increase the value of your home.  It is the most cost-effective method to give your home a new look and great curb appeal.  A well-applied, fresh coat of paint helps to protect your home from the harsh New England weather.
Why Costa Painting?
Why spend your weekend shopping for paint, moving furniture, and preparing the painting environment when you could be spending precious and valuable time with your friends and family?  Costa Painting – is a professional painting company that has the experience, talent, and resources to reliably complete your painting project on time and as promised.  Your home is the most valuable investment. It deserves the professionalism that Costa Painting offers.
Some works
An interior painting professional does more than just paint your walls. They also have the experience needed to make recommendations based off of what you want to achieve.
Inside a house the walls may already be old and present stains or any structural or aesthetic problem that needs to be solved before painting. The motivation is also to create a new atmosphere in any room in the house, which can be easily done by painting one or more walls. Costa Painting performs the painting service inside your home. We have a trained team.
COSTA Painting
Framingham, MA 01702
Or Call: (978) 798-4826