House Painters in Medfield, MA
In Costa Painting – House Painters in Medfield, we understand that your home is more than just a place to live; it's a reflection of your personal style and a valuable investment. That's why we are committed to providing exceptional interior and exterior painting services in Medfield, MA, to enhance the aesthetics and value of your property.
At Costa Painting, we are not only experts in interior painting but also have proven experience in exterior painting. Whether rejuvenating the ambiance of your indoor spaces, updating your home's facade, or revitalizing your deck and fences, our team has the knowledge and expertise required to deliver impressive results.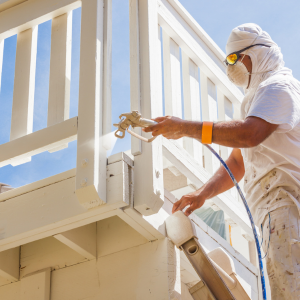 Exterior Painting service in Medfield, MA
At Costa Painting, we specialize in exterior house painting. Our highly qualified and experienced team understands the importance of proper preparation, including surface cleaning and sanding, addressing cracks and paint peeling, and applying high-quality primers.
We offer a wide range of services that include:
Professional Preparation: We ensure the surface is adequately prepared for perfect paint adhesion.
Color Selection: We assist in selecting a color palette that best complements your style and the surrounding environment.
Long-lasting Painting: We use high-quality paints that are resistant to the elements and wear, providing a fresh appearance for many years.
Repairs and Maintenance: In addition to painting, we offer surface damage repair services, such as wood board replacement, caulking, and more.
Interior Painting
House painters in Medfield
At Costa Painting, we are experts in interior house painting. Our highly skilled and experienced team understands that proper preparation is essential to achieve exceptional results. This includes surface cleaning, addressing imperfections, applying high-quality primers, and selecting the right paints.
We offer a wide range of services to meet your needs:
Wall Painting: We transform rooms, bedrooms, kitchens, and bathrooms with colors that reflect your personal style.

Ceilings and Moldings: Let us rejuvenate ceilings and moldings with fresh paint for a renewed appearance.

Doors and Windows: Give doors and windows a fresh look, improving functionality and aesthetic appeal.

Customization of Spaces: We work with you in selecting colors and designs, transforming your spaces according to your vision.
Transforming Your Home: How Painting Adds Value and Sophistication
Painting is one of the most impactful ways to bring a home to life, enhance its beauty, and add sophistication to its spaces. It goes beyond simply coloring the walls; it's a means of expressing personality, improving the environment, and adding substantial value to your property.
Resale Value
When it comes to selling your home, well-executed painting plays a pivotal role. Prospective buyers view a freshly painted home as well-maintained, a place where they can envision themselves living. Fresh and attractive paint can make a difference in their purchasing decision and the value of their offer. Investing in painting is, therefore, a smart move for those looking to maximize resale value.
Customization and Personality
Painting allows you to personalize your home according to your preferences and style. You can choose colors that reflect your personality, creating a unique and exclusive atmosphere. Additionally, the combination of colors and finishes can be used to define specific areas and create the desired atmosphere in each room.
Sustainability and Protection
Beyond aesthetics, high-quality painting protects your home from the elements. This includes resistance to moisture, UV rays, mold, and wear. A well-applied coat of paint acts as a protective barrier, preserving the integrity of surfaces, reducing maintenance costs, and extending the lifespan of the home.
In summary, painting plays a crucial role in enhancing the value and sophistication of your home. It's an investment that not only improves appearance but also transforms how you live and how others perceive your property. Therefore, when considering home improvements, do not underestimate the power of painting to elevate the value and sophistication of your abode.
Costa Painting House Painting and Joinery Medfield, MA Services
Costa Painting CP, LLC specializes in residential painting, interior painting, exterior painting.
Exterior House
WALLS
DECKS
WATERPROOFING
PRESSURE WASHING
Interior House
WALLS
DECORATIVE
DOORS & BASEBOARDS
STAINING & REFINISHING
CABINETS
Looking for painters?
Costa Painting CP works with the best painters in the region, high quality painting work to preserve your home.
We service in the state of Massachusetts.
Framingham, MA
Natick, MA
Ashland, MA
Needham, MA
Weston, MA
Hopkinton, MA
Upton, MA
Milford, MA
Sudbury,  MA
Bolton, MA
Millis, MA
Medfield, MA
Sutton, MA
Southborough, MA
Marlboro, MA
Sudbury, MA
Acton, MA
Maynard, MA
Wayland, MA
Lincoln, MA
Lexington, MA
Holliston, MA
Medway, MA
Newton, MA
Brookline, MA
Sherborn, MA
Weston, MA
Newton, MA
Wellesley, MA
Nashua, NH
Costa Painting was easy to schedule the job and very professional. The friendly crew worked on painting the exterior of our home from 8am to 8pm, each day they picked everything up not to disturb out daily life. Extremely happy with the end result and will definitely use again in a future.
Costa painting did a great job on my house. They beat all the other bids I received and was even able to paint on an expedited time table. I truly appreciated the communication from the company. The owner did a walk through after the job to make sure everything was acceptable. I highly recommend this company for your painting needs.
We emailed Costa Painting on Monday and Leando was out to give us an estimate that very day. Our job was on the smaller side and we were having trouble getting our "usual" painting company to commit to scheduling us. Leandro was understanding and said he had a larger job finishing up that week and he could send someone to take care of our smaller project either Friday or Saturday that week (ended up being Saturday).