House Painters near Wayland, MA
Welcome to Costa Painting – Painters near Wayland.
If you're seeking to revitalize the exterior or transform the interior of your home, you've come to the right place. Our team of skilled painters is dedicated to delivering exceptional results that will exceed your expectations. With a strong commitment to customer satisfaction, we take pride in enhancing the beauty and value of your property.
Whether you desire a fresh new look for your home's exterior to enhance its curb appeal or wish to create a whole new ambiance inside with a transformative interior painting project, our expert painters have the skills and expertise to bring your vision to life.
Contact us today to schedule a consultation and let our professional painters near Wayland breathe new life into your home's exterior and interior. We will work closely with you to understand your goals and preferences, offering expert advice and guidance along the way. Experience the difference our exceptional painting services can make in transforming your home. Discover the Costa Painting advantage in Wayland, MA.
Professional Painters in Wayland, MA
Are you looking to give your house a fresh and stunning look?
At our company, we prioritize customer satisfaction above all else. Our dedicated team of painters is committed to ensuring that the job is not complete until you are fully satisfied with the results. In addition to providing exceptional interior and exterior painting services for homes and businesses throughout greater Wayland, MA, we also offer top-notch carpentry services that showcase the highest levels of craftsmanship.
Investing in painting for both the interior and exterior of your home can truly transform its style, making it even more beautiful and appealing. At Costa Painting, we take great pride in having the best professionals in Wayland, MA, who specialize in interior and exterior painting, as well as carpentry jobs. With their expertise and skill, we are fully committed to delivering exceptional results that will not only meet but exceed your expectations.
Contact us today to inquire about the cost of painting your home or to request a detailed quote. We are here to provide you with all the necessary information you need and to offer our expertise to transform your property into something extraordinary. Trust Costa Painting to bring new life and beauty to your house.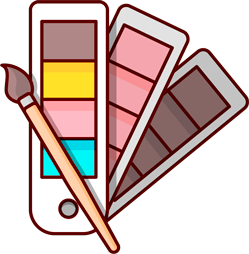 Interior House Painting
A high-quality paint job serves multiple purposes, beyond just preserving your home. It can significantly enhance the value of your property, making it a worthwhile investment. Moreover, painting is the most cost-effective method to give your home a fresh new look and enhance its curb appeal. Additionally, a well-applied, fresh coat of paint acts as a protective shield, safeguarding your home from the harsh weather conditions experienced in New England.
Exterior House Painting
To maximize profitability, it is crucial to partner with a painting company that recognizes the importance of timely completion. At Costa Painting, we understand that time is of the essence, and we are committed to finishing projects within the specified timeframe. With our professional and qualified crews, you can rest assured that your projects will be executed to the highest standards, delivered on time, and as promised. We prioritize customer satisfaction and strive to exceed your expectations in every aspect of our service. Trust Costa Painting for reliable and efficient painting services that ensure your projects are done right, on time, and with the utmost professionalism.
House Painters interior and exterior near Wayland, MA
Costa Painting Specializing in residential paintin.
We are renowned for delivering exceptional painting services and providing excellent customer service in the region. It is what we are known for, as evidenced by our stellar reputation.
Our team of painters takes great pride in their work. With years of experience, they are highly skilled professionals who consistently go above and beyond to ensure an extraordinary experience for our clients, from the beginning to the end of the project.
When you schedule an appointment with us, we will prepare a detailed and customized written proposal specifically for your needs. This proposal will provide an itemized list of every recommended product and task required to protect and refresh your home. We believe in transparency and want you to have a clear understanding of the work involved.
Rest assured, we not only claim to be insured, but we also provide tangible proof. We will gladly provide you with copies of our liability insurance and, more importantly, our workers' compensation insurance. Your peace of mind and protection are our utmost priorities.
Choose us for your painting needs, and you'll experience exceptional value, top-notch customer service, and the assurance of a fully insured and professional team.
House painters near Wayland, MA
Costa Painting House Painters offers a comprehensive range of residential painting services throughout the extended Greater Boston Area. We are dedicated to providing our customers with a full complement of painting solutions, ensuring beautiful and long-lasting results.
Our skilled team is experienced in repairing and painting both contemporary and historic homes and businesses. Whether it's the interior or exterior, we have the expertise to transform your property into a visually stunning space. We take pride in our attention to detail and commitment to delivering exceptional craftsmanship.
Contact us today to discuss your residential painting needs and discover how Costa Painting House Painters can enhance the beauty of your home. From start to finish, we are here to provide you with professional and top-quality painting services.
House painters near Wayland
Costa Painting House Painting and Joinery Wayland, MA Services
Costa Painting CP, LLC specializes in residential painting, interior painting, exterior painting.
Exterior House
WALLS
DECKS
WATERPROOFING
PRESSURE WASHING
Interior House
WALLS
DECORATIVE
DOORS & BASEBOARDS
STAINING & REFINISHING
CABINETS
Looking for painters?
Costa Painting CP works with the best painters in the region, high quality painting work to preserve your home.
We service in the state of Massachusetts.
Framingham, MA
Natick, MA
Ashland, MA
Needham, MA
Weston, MA
Hopkinton, MA
Upton, MA
Milford, MA
Sudbury,  MA
Bolton, MA
Millis, MA
Medfield, MA
Sutton, MA
Southborough, MA
Marlboro, MA
Sudbury, MA
Acton, MA
Maynard, MA
Wayland, MA
Lincoln, MA
Lexington, MA
Holliston, MA
Medway, MA
Newton, MA
Brookline, MA
Sherborn, MA
Weston, MA
Newton, MA
Wellesley, MA
Nashua, NH
Costa Painting was easy to schedule the job and very professional. The friendly crew worked on painting the exterior of our home from 8am to 8pm, each day they picked everything up not to disturb out daily life. Extremely happy with the end result and will definitely use again in a future.
Costa painting did a great job on my house. They beat all the other bids I received and was even able to paint on an expedited time table. I truly appreciated the communication from the company. The owner did a walk through after the job to make sure everything was acceptable. I highly recommend this company for your painting needs.
We emailed Costa Painting on Monday and Leando was out to give us an estimate that very day. Our job was on the smaller side and we were having trouble getting our "usual" painting company to commit to scheduling us. Leandro was understanding and said he had a larger job finishing up that week and he could send someone to take care of our smaller project either Friday or Saturday that week (ended up being Saturday).